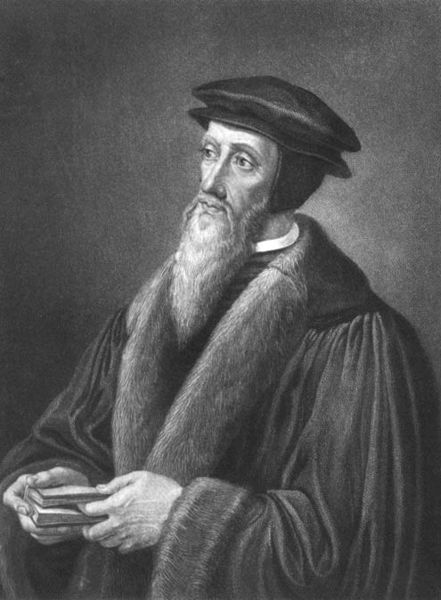 And further, lest they should indulge their torpor, Paul, by his own example, stimulates them to anxious groanings, and bids them, as long as they sojourn on earth, to desire death, as the only true remedy to their evils; and this is the right object in desiring death. Despair does indeed drive the profane often to such a wish; but they strangely desire death, because they are weary of the present life, and not because they loathe their iniquity. But it must be added, that though the faithful level at the true mark, they are not yet carried away by an unbridled desire in wishing for death, but submit themselves to the will of God, to whom it behoves us both to live and to die: hence they clamor not with displeasure against God, but humbly deposit their anxieties in his bosom; for they do not so dwell on the thoughts of their misery, but that being mindful of grace received, they blend their grief with joy, as we find in what follows.
[…] But what is sufficient to bridle impatience and to cherish resignation, is the thought, that they have been received under the protection of God, that they may never perish, and that they have already been favored with the first-fruits of the Spirit, which make certain their hope of the eternal inheritance. Though they enjoy not as yet the promised glory of heaven, at the same time, being content with the measure which they have obtained, they are never without reasons for joy.
— Calvin, Commentary on Romans 7:24-25
많은 성도들이 로마서에서 큰 위로를 받습니다. 우리의 죄악을 넘어서는 하나님의 크신 사랑을 보기 때문입니다. 이런 것을 잘 밝히고 설명해 준 칼빈 선생을 교회에 보내주신 하나님의 은혜에 감사드립니다.